Motorola held a conference for the Defy+ ME525+ yesterday in Beijing China , everybody who joined that conference could take a challenge for winning a Defy+ :). Anyway I did not go to that conference, someone has post some photos of the conference on web and it looks like a nice party. You may know that Defy+ ME525+ is almost the same hardware with old Defy ME525, except the new one has a 1 Ghz CPU, and running Android 2.3.4 system. As the new Defy+ released, Someone just post a thread which is talking about he has success to install the NEW SBF Update File for the Defy+ ME525+ on the Defy ME525, he used Nandroid backup Defy+ system, restore it on Defy and update the system with official SBF from China, he also provide those update files to people to download it.
I post those two update packages download page here, but the page is in Chinese. If I find a worldwide download address, I will update the link.
For green camera (soc) :
http://u.115.com/file/e65bnid2
For red camera (bayer) :
http://u.115.com/file/clsprt0h
How to install this official Android 2.3.4 on Defy ?
As I don't have a Defy, I can not test it myself and I can not help you for updating the Defy. the author post a installation guide:
1. Your Defy should installed the official Android 2.2, and you have a third party Recovery, like Bootmenu.
2. Extract files from the zip package, put the system image and MD5 file in one folder named "Defy+", put this "Defy+" folder to the Nandroid restore folder on SD card.
3. Three wipe the phone, then use Nandroid to restore the system image in "Defy+".
4. Wipe the phone again , then reboot into the bootloader mode, use RSD to flash the SBF file which is unzip in step 2. after flash the SBF file, manually reboot Defy, now you got the official 2.3.4.
You can check that out in "Settings - About the phone" menu, it should display "Me525+" in the phone model.
Is it stable?
Yes, Motorola official Android 2.3.4 for Defy+ is working nice on Defy, eexcept a little more battery usage than the Android 2.2.
Does Defy get the same CPU speed as the Defy+?
No, the Cpu speed is still 800Mhz.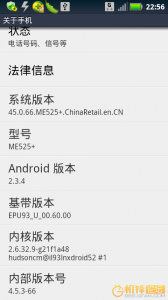 via: http://bbs.gfan.com/viewthread.php?tid=2628564
More information is coming.