Autumn is a good season to people who wants to lose weight, the weather is not so hot, the humidity is good, so maybe you want to start your plan, but wait, here is an Android application can be your good assistant, help you to success with your diet plan.It's name is the Noom Weight Loss, the author said it can make you "Lose weight without going crazy!", let's see what function it have.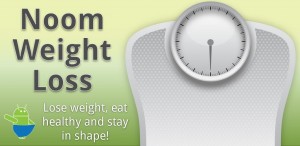 Noom Weight Loss can track exercise, note the food you eat, give you motivation to achieve your weight loss goal, all you need to do is setup a lose weight plan, focus on your goal and follow the notification in Noom Weight Loss, track every important information such as your diet, running path with GPS, exercise time, its all easy to use, and more than these, you can share the process with your friend and family on Facebook and Twitter.
Noom Weight Loss support home widget, if you like to join the lose weight competition, there is a World High Scores function in Noom. 🙂
Noom Weight Loss can be download on Android Market.
Lose weight is not a easy work, but with Noom Weight Loss, you can do it effective, you need persistence.
To read more information about healthy foods and diets, visit Fish's Healthy Diet Loop.