Check this out! here are some photographs of Google Eric Schmidt playing with the Motorola X Phone(xfon), the X Phone has a white back, which is made of Kevlar®, and you can see from the picture the those Kevlar back is a curve, which is designed for completely fitting your hand while you are holding the X phone, making you feel comfortable. We also saw the Xphone in Eric's hand has a front panel in black, which is made of plastic.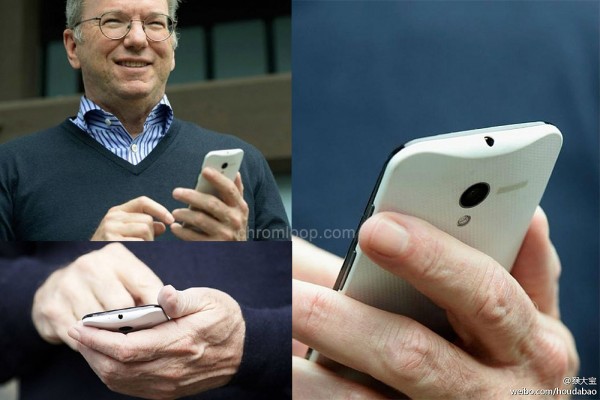 There is another picture shows that Eric Schmidt using Moto X Phone to make phone calls. below the picture there are a whole shell of Moto X phone in white color. rumor the Moto X Phone's battery is specially made to fit the curved back, and maximize the battery capacity.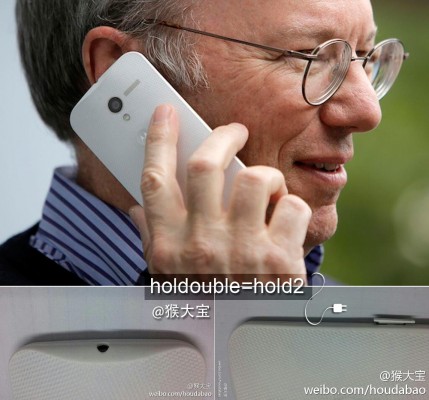 Some said the Motorola X Phone has an powerful image sensor, using a technology called the "Clear-Pixel", which is similar to the UltraPixel technology, can Hugely improved the photo quality in low light condition.
Are you looking forward to own a Motorola X Phone?
Sources: Hold 2