Information of the New Motorola Droid series has spread throughout the world, and now another new rendered photo leaks out, all three members of Motorola Droid series show in the picture, it is the Motorola DROID Mini, Motorola DROID Ultra and Motorola DROID MAXX.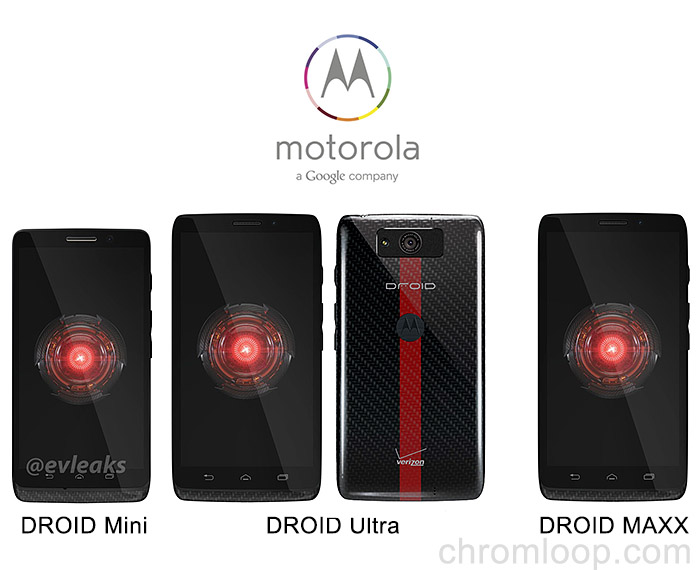 Reference to the previous Motorola flagship phones, the Motorola DROID Ultra and Motorola DROID MAXX will have the same main hardware configuration except the Droid MAXX will have a bigger battery, and a thicker body, while the Motorola DROID Ultra body thickness is around 6mm! That is so amazing as it is the thinnest Android Flagship ever in the world.
Both of DROID Ultra and DROID MAXX equipped a 5 inches FHD(1080p) screen and Snapdragon 800 CPU, while Motorola DROID Mini owns a 4.7 inches 720p screen and Snapdragon MSM8260A Pro 1.7GHz dual core chip.
Source: Evleaks