Galnet and Lttldvl, great developers of the MIUI rom for Samsung Galaxy S I9000, succeeded in getting the Ice Cream Sandwich running on Samsung Galaxy S I9000 after a weekend time work. They just proof that Samsung Galaxy S can install the Ice Cream Sandwich system, though it is a concept rom for SGS, most of things can not work correctly, even the touch screen, but we can see that once the source code of Ice Cream Sandwich released, they can build the true daily use rom of ICS for Samsung Galaxy S I9000 probably, as it is product of open source, many people could solve problems together.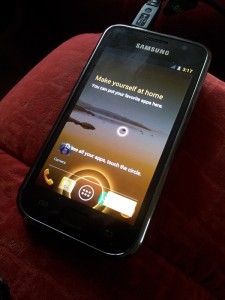 Warning, this is for development only, Ice Cream Sandwich for Galaxy S I9000 Download link
How to install?
Just the same operation as installing CM7.