So we all know about that Google hasn't released Android 4.3 or 5.0 on the Google I/O 2013, but now we just meet with a Nexus 4 which is running Android 4.3 in the Thailand Mobile expo 2013! some new photos of this new Android system just been post on Facebook group the "galaxy nexus club" and XDA forum,
Some said they doesn't like the gesture based UI in camera, it is so hard to navigate through the circle menu, that is true, buttons are far away from each other, although sometimes your fingers will block them or you will change something by mistake while moving around menus, it is a great feature, and now this circle menu gets improvement.
You can see now the camera circle menu changes into an arc, so it will not be blocked by your fingers, as your finger move forward on the scree, the submenu shows up, and you can find out some of them has get a new icon design.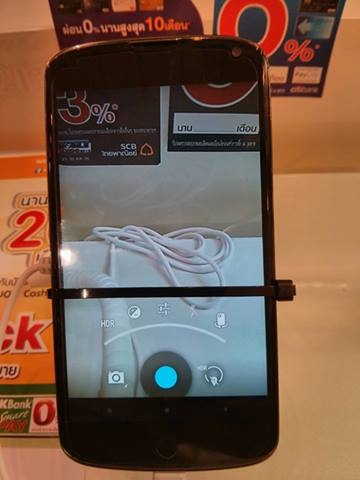 What about the new features? you will happer to heard that the AOSP camera gets another new functions in Android 4.3, it's the Countdown Timer, make the camera take a photo after 1 to 60 seconds, you can also make it beep durnning countdown as needed.
If that is the true Android 4.3, then its build number will be JW45R, still use the 3.4 kernel, and the UI changes is slightly, maybe Google think that their UI design is still catch up with modern fashions. 🙂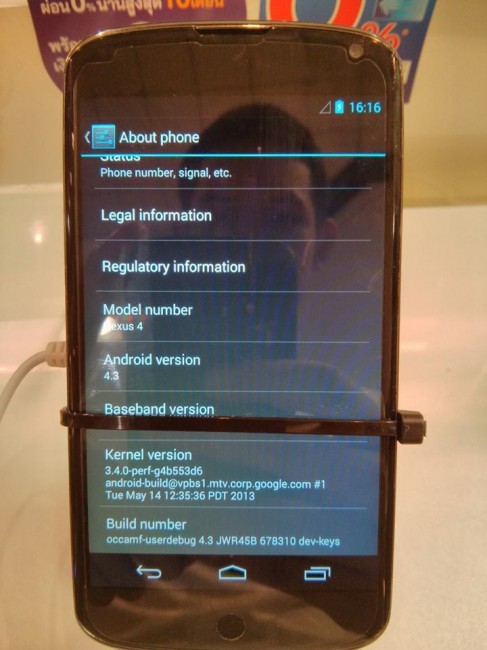 That is all Android 4.3 information we know about by current time. Google does a great secret job this time.