Google Hangouts gets a big update just a few hours ago, the version number jumped from 2.5 to 3.0, brings many new useful things, Let's find out what features you will be interest.
1. You can open a Profile Card with tapping on the other people's profile photos in conversation, this Profile Card contain every public information base on the person's Google+ About page including name, headline background, location, working place, people in common, photos and Google+ post links. You can add him/her to your contacts by the button on top right corner, making a call with Hangouts, etc. See the details below.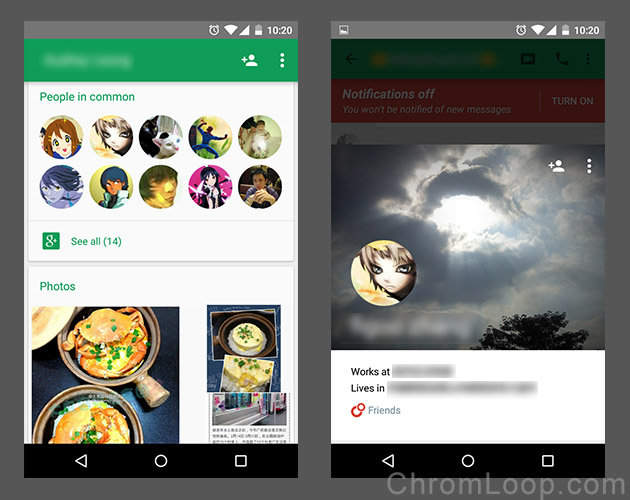 This new feature may related to one thing, which is Google will separate Google+ into two main products, Google Photos and Streams, at the same time Google Hangouts will become a leading IM apps move out from Google+, meanwhile you don't need a Google+ account to use Hangouts.
2. If you are not connected to Internet, there will be a notification appear on the Hangouts main screen, telling you Data network unavailable.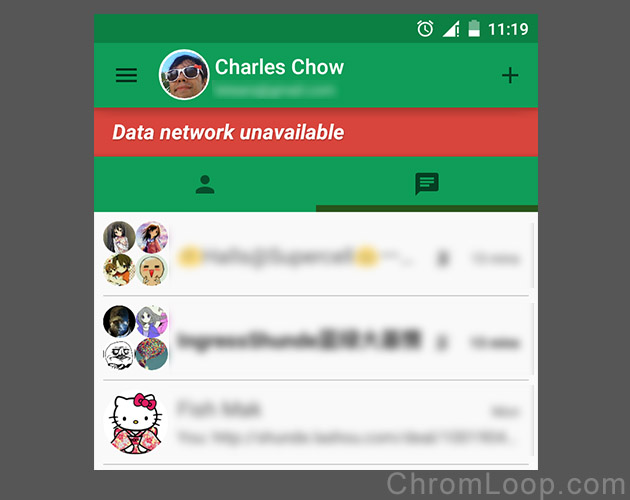 3. Some items changed its place.
-"Snooze notifications" move to the first place in the slide menu.
-"Show my last seen" now located in the Settings -> your account -> Share your status.
-If you are using Hangouts to received SMS, you should awared the APN setting is gone, or I can't find it.
Also Hangouts got an Material Design curious, the color is light green. Here is the screenshots.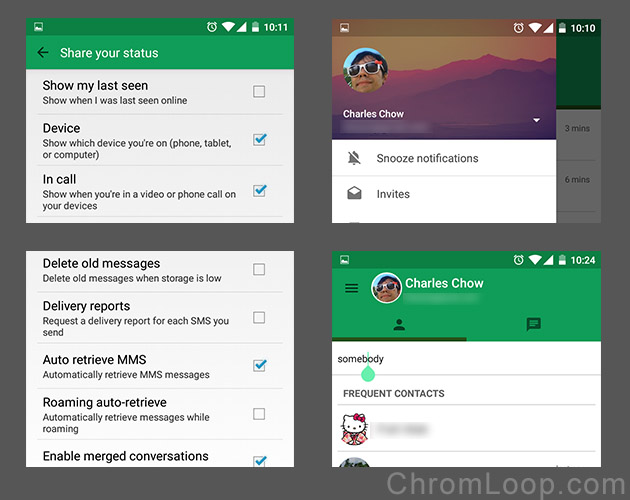 OK that's all changes we can find out, waiting for the official changelog released. Google Hangouts is distributed to your device with Play Store, if you can't wait, here is the APK installation file.