Google Now is making the Weather card more functional and interesting, they tested rolled out the New Weather Home screen Shortcut to some users on January, the most interesting thing is the Weather Frog illustration, if you search for different places over the world, there are different illustrations showing the local weather status, day and night mode, even change in different hours, like dinner time, driving to work mornings, afternoon playing time, etc.
some didn't have the chance to meet the weather frog, but now with the Google Now App version 5.11.34.19, you can add this cute weather reporter by this way. First make sure your phone language settings is English, and you have enabled the Weather Card in Google Now settings, also you need to turn on the location setting. then tap the weather card in Google Now or search "weather", "weather tomorrow" in the home screen search bar, then tap the weather details on the search results, you should see the new "Google Weather" page, you can check out the feature weather by slide to right, up to ten days. If you want to quickly visit this Weather page, you can slidingDrawer and tap "add to home screen". a weather shortcut will appear on your Google now launcher.
Here is some beautiful illustrations I collected, of course, the leading role is this little Frog.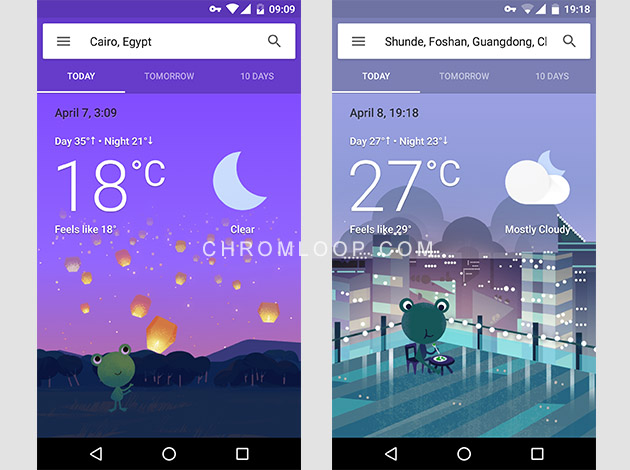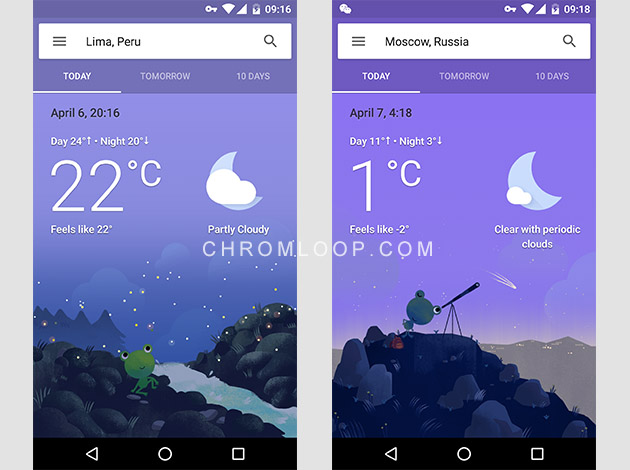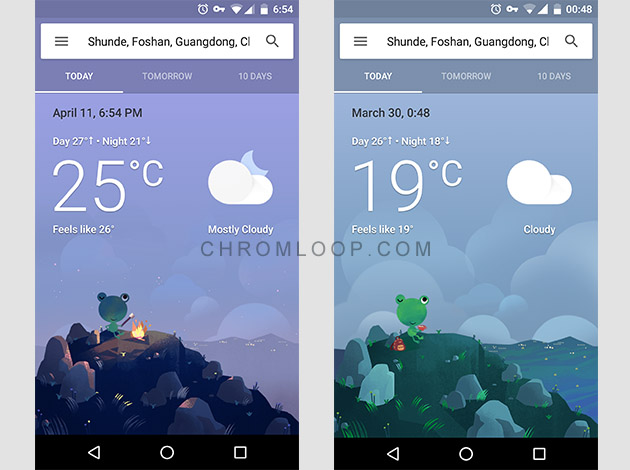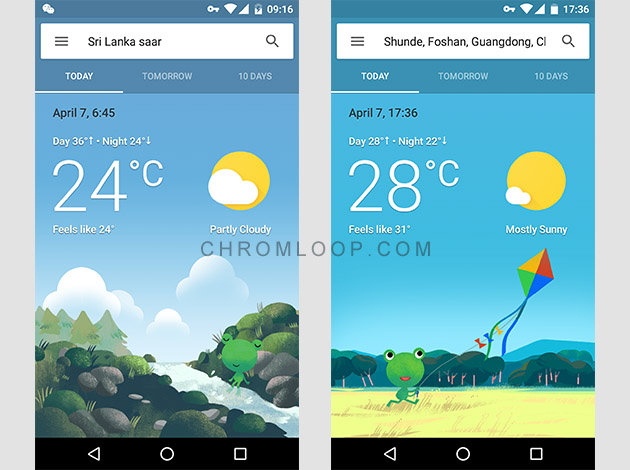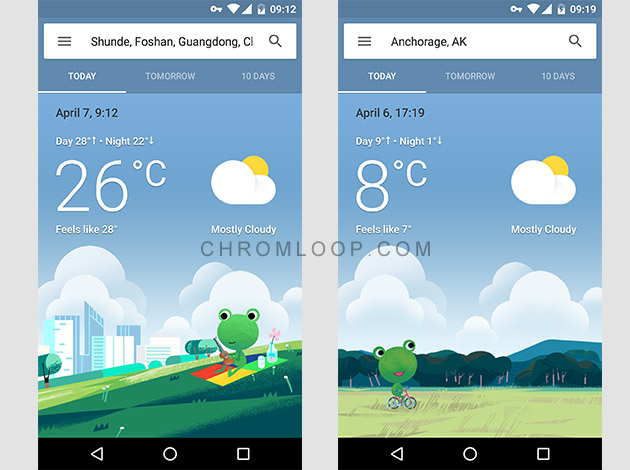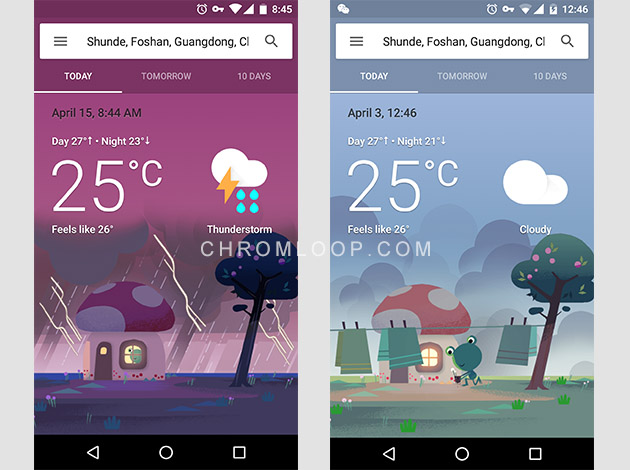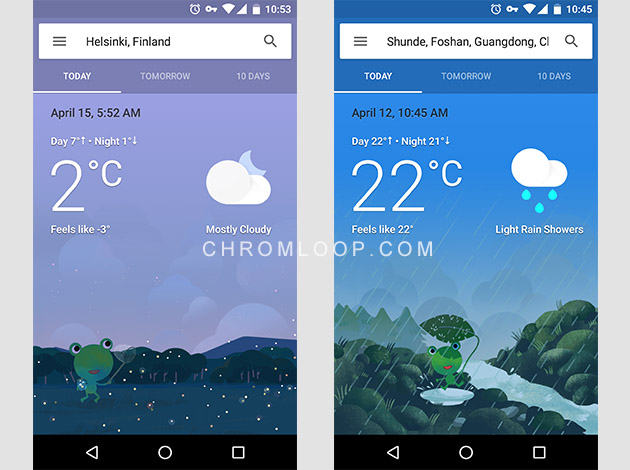 Why Google use Frog? I think it is because frogs is very sensitive to weather changes, and in some old legends, North and South American Indian shaman link frogs and rain, they believe frogs can control weather, though we know that is just opposite. however this Weather Frog just continues the consistent innovation of Google style, I hope we can get a widget of weather in the future.
You can get the google app apk by this link: Download link of Google App apk files.