Before yesterday, I still think it is no chance to update my Sony Ericsson X8 to Android 4.0 Ice Cream Sandwich, as more and more developers turn to develop roms for new phones, but recently, A Thread float up in the XDA-developers forum, telling people that they have succeeded in running ICS on Xperia X8, though there is only a few functions work, include touch screen, hardware button, vibrate and sound, all the other functions not work, like signal, WiFi, bluethooth, etc.
There are two Ice Cream Sandwich roms for X8 at the present time, one is based on ICS for X10 mini, just like the other pervious Gingerbread rom, it is easy to get the rom for X10 mini running on X8, as both of them equip same chips, link for the thread: AOSP ICS for X10 mini.
The other one is based on ICS for Hero, right, as Gingerbread runs well on Hero, they are working on ICS, and all the things seem goes well. Troufiniou takes the rom and make it working on X8, here is the thread: Ice Cream Sandwich Port to Xperia X8
You need to install custom kernel for updating Ice Cream Sandwich on X8, it means you have to unlock the X8's bootloader, fortunately, there is a simple method to unlock the bootloader http://forum.xda-developers.com/showthread.php?t=1267273 🙂 , BUT WAIT, you should wait for the day that most of functions are working in ICS rom for X8, because unlock the bootloader is dangerous and it will brick your phone if you do it in wrong way.
Screen shot: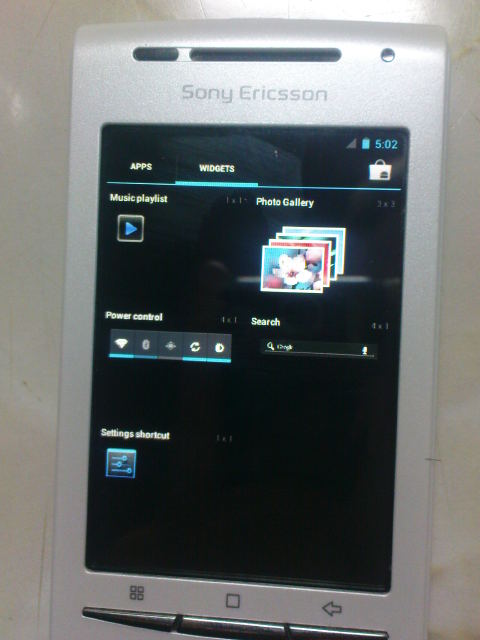 Click for Screen shots: Slide show of ICS for X8
Here is the video of ICS running on X8