If you recently updated your Nexus phone to Android 7.0 Nougat, but somehow you can't use your phone's Wi-Fi network, and you might have tried factory reset or flash the factory image, and Wi-Fi still can't come back alive, here is the method that fix it.
Details:
This No Wi-Fi issue happened at the first time Android N developer preview roll out, if you owned a Nexus 5X or Nexus 6, joined the Android Beta problem, then flash the Android N DP image to your phone, your phone will lose the Wi-Fi MAC address and Android system will get the MAC address with value 02:00:00:00:00:00, and this is the reason why the Wi-Fi network can't be enabled after a fully phone re-flash. So you can check the Wi-Fi MAC address under Settings -> About phone -> Status, if you see the "02:00:00:00:00:00" under Wi-Fi MAC address, follow these step to fix the problem.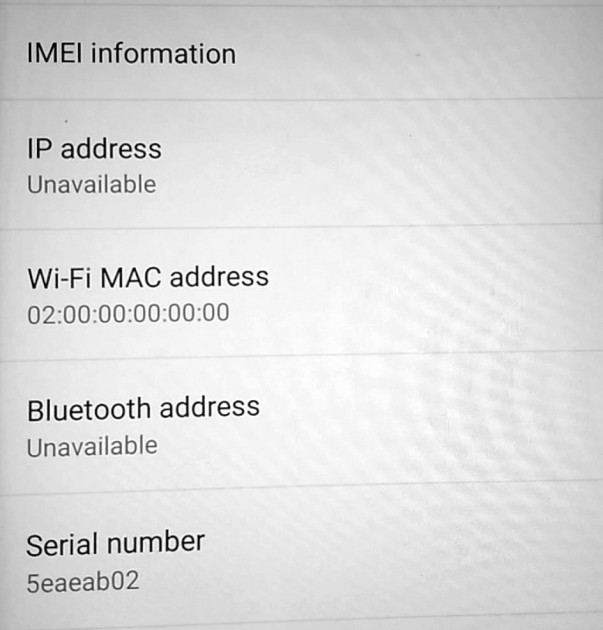 WARNING: change system file could make your phone bootloop or brick, do everything carefully, and you should backup important data before moving forward.
Here I use the Nexus 5X for example.
1. You need the Root access to system files, so unlock the bootloader and root your device first. You also need your phone's true Wi-FI MAC address, you can flash the Android 6.0.1 to mark it down, then update to Android Nougat again.
2. Install any root file manager you like. then use it to located the /persist directory, normally you should see a file named "wlan_mac.bin", open it with text editor you can see four lines of MAC address, but with the "No Wi-Fi with 20:0:0:0:0:0" problem, you can't see that "wlan_mac.bin" file.
3. Located to another directory "/etc/firmware/wlan/qca_cld", you should see the "wlan_mac.bin" file now, tap and edit that file, it should be nothing in it.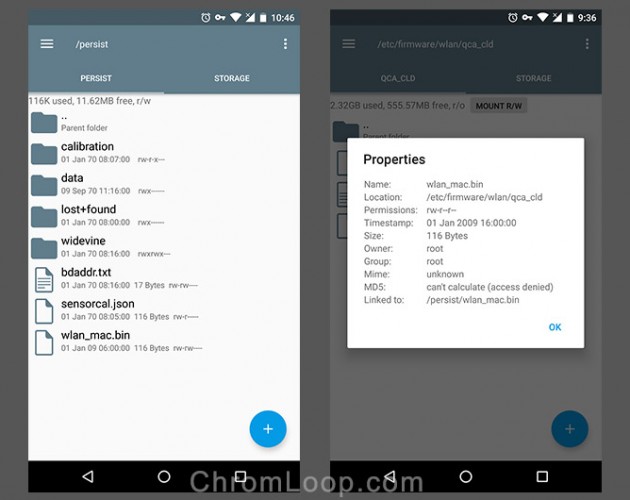 4. Add your Wi-Fi MAC address to wlan_mac.bin with these format:
Intf0MacAddress=Your Wi-FI MAC address without ":"
Intf1MacAddress=00AA00BB00C2
Intf2MacAddress=00AA00BB00C3
Intf3MacAddress=00AA00BB00C4
The first line should looks like "Intf0MacAddress=64BC1C936874", it's my Wi-Fi MAC address, and you should not use it, it's safe to use your ture MAC address, though you can change some characters instead. Save the file and reboot your phone, your phone's Wi-Fi problem should be fixed.
Or if you are too lazy to edit the file, here is my wlan_mac.bin file. You can download it and extract the .bin file, change the first line to your ture MAC address, save and place it in your phone's "/etc/firmware/wlan/qca_cld" directory.
I don't know why this issue happened, some said they get the Wi-Fi back by turn on bluetooth for several hours, while someone just reboot and make it back. one thing should be notice is, most of phones that have the No Wi-Fi problem was OTA to Android Nougat without wiping system data at first, both developer preview and official release, so maybe something was wrong with the OTA update process, and that's why I recommend to wipe data first before flashing new system update.