Google released the latest version of Google Camera on Play Store yesterday, version number was bumped to 4.3, we just get only one new feature this time, a capture sound switch, I was thinking about that Google will bring more amazing things to us at this update, as it is almost three months after the previous one. Why not do some more analyzed work? Let's dig a little deeper through the code of Camera apk file, you will see lots of things has changed.
We got new image processing librarys, there are two library files, "libhalide_hexagon_host.so" and "libhalide_hexagon_remote_skel.so" were added, (Github link about Halide/Hexagon) this is related to Qualcomm Hexagon DSP's new features, which was on the Qualcomm Snapdragon 820 or newer devices, it means the Pixel phone's users will get a faster capture experience with this new update, as I did not own Pixel phones, I can't confirm it, tell me by comments.
Google also optimize the structure of the function code in version 4.3, like no longer use the package rename function, use Pixel/Pixel XL to identify Pixel phone models instead of their code-name Sailfish/Marlin, merge some functions. They also remove some resources like the engineer icons, button images and xml files, which is remained with the application update, some are came from version 3.x, this is the first time they doing this clean job since version 4.x
Furthermore, Autofocus and Automatic exposure improvement with the code, but I can't notice the difference, maybe it's for the AF/AE lock feature, it gets a speed improvement, about 0.5s faster than before, if you like that feature, try it now, it works more functional. A component called "social license" was added to the code but didn't active, maybe it was for share menu or community functions.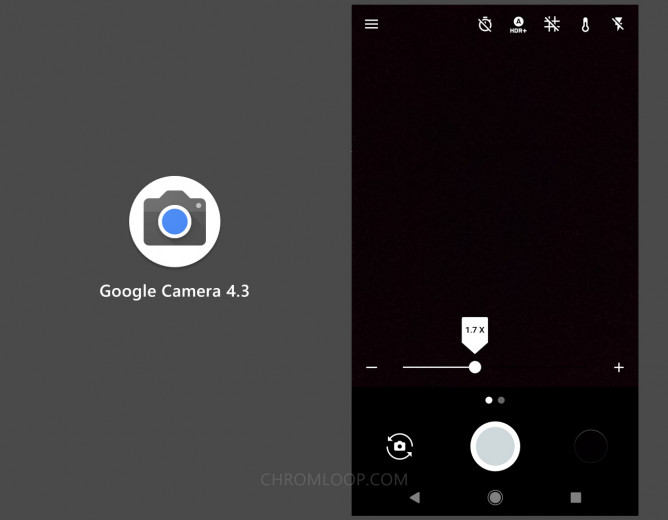 One new UI feature, an adjust bar will show up when you zoom in/zoom out the camera viewer, from 1.0 to 4.0X. That's all
Another new feature, the Warm light mode of front camera, obviously this is for low light selfie, if you tap the flash light icon when using front camera, the screen back-light will become 100% and camera UI changes to a light color theme, and give your face more light to get a better picture. Thank you Paul for pointing out. 🙂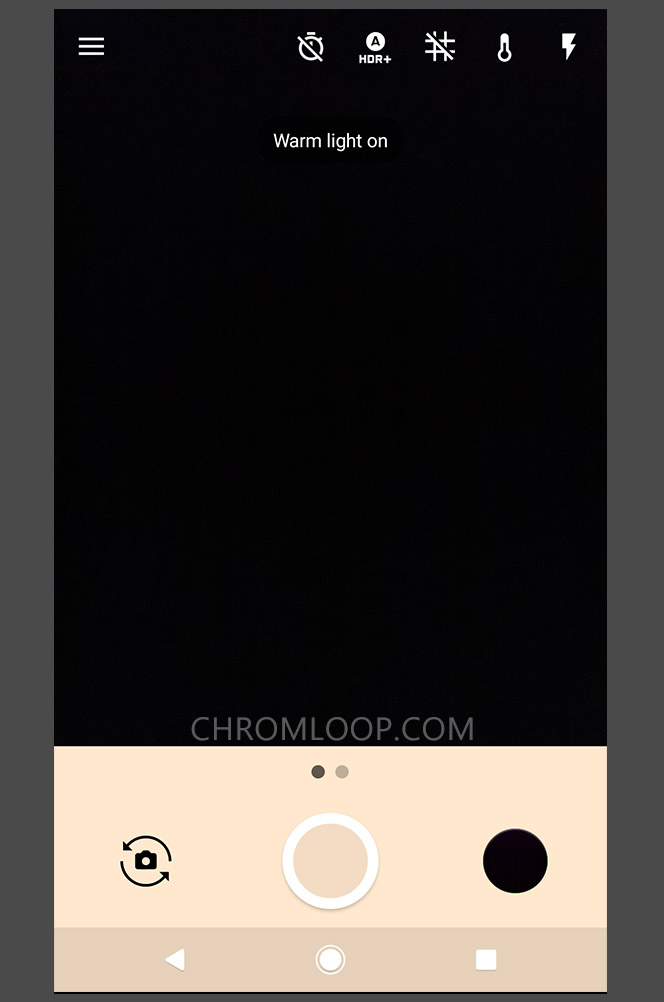 if you find out anything I didn't mention, feel free to notice me by comments.
I'm looking forward to the report of Google Camera 4.3 on Pixel phones, to see how the Hexagon DSP performance when it get fully library support.
The new Camera NX mod is already done, all features works, I'll post it later today, thank you for your support.
Download Google Camera 4.3.016 (ARM64 only) from APK mirror.