First, here is the newest game records, now when the story continue after every chapter, all of the major roles has their voices. the voice is recorded from serval famous Chinese dubbing artists, for example, leading man was dubbed by Jiang Guangtao, who have dubbed Sam in movie the "Transformer" , leading woman was dubbed by Ji Guanling, who have dubbed Mikaela in movie "Transformer", and some other famous movies, like "Avatar", "2012", "Terminator 4", etc. , all the best dubbing artists.
The voice package size is 1.85G, contain over 5 thousand voice files.
I would rather to say the Role Voic update is bringing new life to the Chinese Paladin 5, the game became more impressive than before. The only pity thing is the 3D roles' face , they looks like a wood, no facial expression, but they do have facial expression at the 2D graphics.
Another new feature is the Bun Mode, it is only for fun, when you click the Bun button at screen top right, the role will change their looks to a cutey bun. Just like this: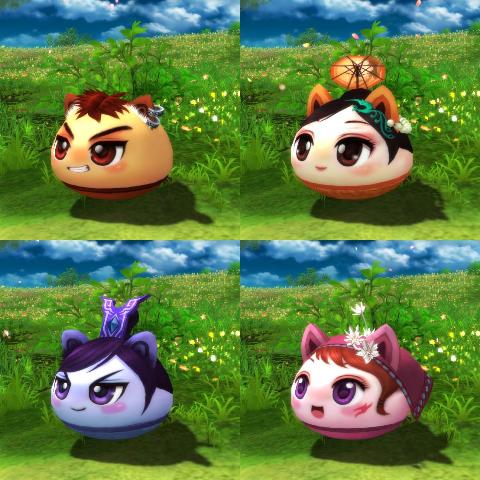 You can read my review for the Chinese Paladin 5 on this post.