It is one year after Google Nexus S being released, Google has brought this big surprise to all Nexus S users, the Android ICS update package for Nexus S, including the T-mobile I9020T, I9020 and I9023, is available to download via OTA, so far the update is NOT suit for the AT&T I9020A and the Sprint 4G version.

You need to flash the stock Android 2.3.6 GRK39F firmware to get the update message, after you flash the official rom, you can go to the settings menu to check updates, if your phone receive the update notification, you can update to Andorid ICS by download and install a 128MB update file, so you would like to connect with a WiFi network first.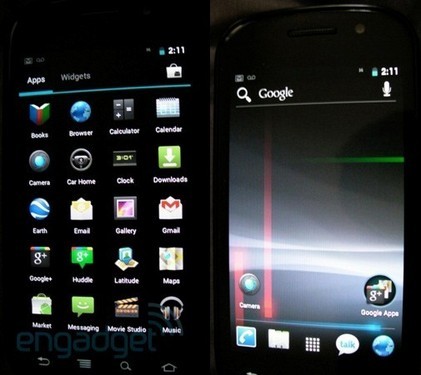 You will lose the root permission after update your Nexus S to Android 4.0.3 ICS. And maybe some applications can not work with ICS. Also there is a official guide for Android 2.3 users who are missing in Android 4.0 after update their Nexus S.
How to Root Google Nexus S(I9020/I9023) after update to ICS.
* flash the 2.3.6 stock rom
* reboot into stock recovery -do not wipe anything
* install update zip (ICS ROM)
* Let it boot into ics
* Enable usb debugging and connect the usb cable
* Download this: ics+root-fastboot-recovey.zip
* Extract it to dectop of your pc
* ran the run.bat
* follow instrunctions
* REBOOT. NOW YOU HAVE ROOT ACCESS AND RECOVERY
Remember to Backup everything before you are going to do something can lose your Data.
Via XDA-Developer forum: http://forum.xda-developers.com/showthread.php?t=1396913