Andy Rubin will announce the next generation Android 4.0 system ICS(Ice Cream Sandwich) and Nexus Prime on the AsiaD conference after 2 hours in Hong Kong. Happy to know the new Android OS released location is so close to me,

, though I have no time to join this 'unpacked' meeting.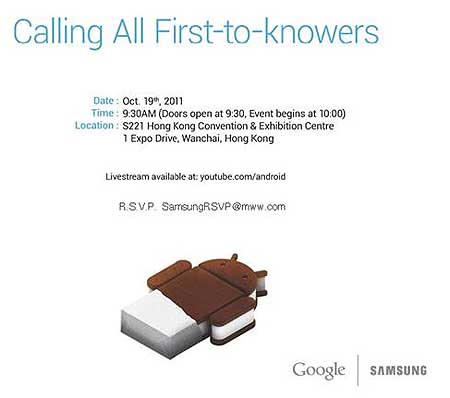 Additional information: Motorola has announced their brand new Android smart phone, the DROID Raza, it's the thinnest Android smart phone in the world. The hardware equipment is Powerful, the most shining thing is, they use the Super AMOLED screen finally.