Glu Games developed 3D role-playing masterpiece game the "Eternity Warriors" has recently arrived to the Android platform, this Android game has very nice picture quality and high playability, players are giving the same score as the iOS platform, four star and a half.
The game picture is abnormal gorgeous, and have great lighting effects, while using the vertical angle of approach, the effect of attack is quite shocking, the protagonist wielding weapons by a big margin, that is bringing the player a kind of dripping pleasure.
"Eternity Warriors" will take you into a magical world of 3D effects, fast-paced melee gameplay is very fun . Use your wisdom and weapons, including swords, axes, etc. to fight those evil enemies and demons to save the human world and the wizard now!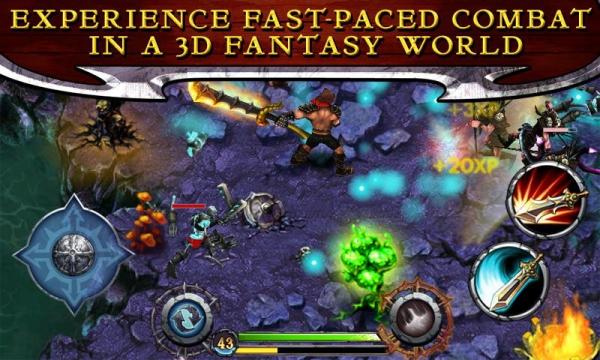 Eternity Warriors
Requires Android: 2.0 and up
Size: 1.9M
Price: Free
Market: https://market.android.com/details?id=com.glu.android.warriors