Fishing Joy HD Android, Top 1 in China, Hong Kong, Singapore, and More! Free!

,
July 19, PunchBox, a Chinese development team, release the first Android version of "Fishing Joy" over the world . "Fishing Joy" with its simple operating skills, relaxed atmosphere, beautiful pictures, have get the love and praise of the game players all over the world. The iPad version released in April this year, the game fee to obtain the total iPad championship standings at the first day in China. Then the iPhone version launched, which is also the first time occupied the position of free championship overall standings. To date, the cumulative downloads in the App Store of the "Fishing Joy" has more than 600 million times, and even it is invited to become a pre-installed Apple's demo application in physical Apple stores in China.
Fishing Joy HD game is available on the Android Market here! let's get the Android version of the best ranking game on iPad and iPhone.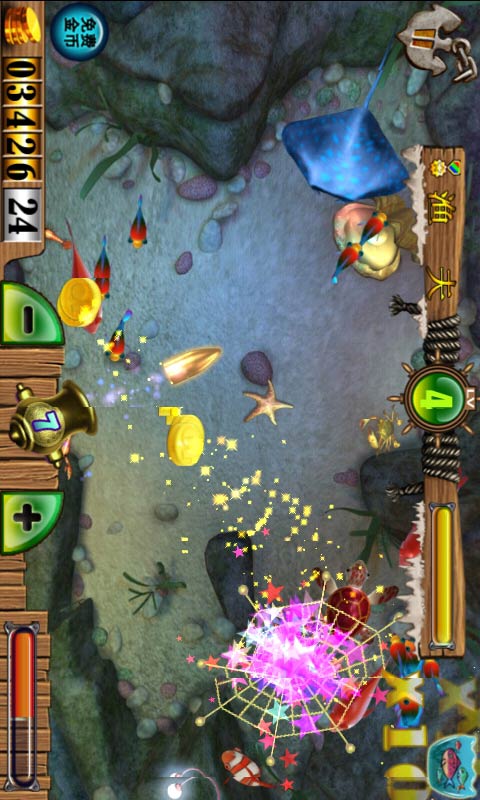 Fishing Joy HD for Android v1.2 has a sophisticated 3D games compared gorgeous screen, the operation is simple, as long as you click on the fish at the screen, you can capture different kinds of fish with the launch of the fishing net, the return of gold vary is different , it can allows you to experience the unprecedented exciting feeling on tiny mobile phone screen ; the special original attack more than ever, you can use laser or full-screen nets, catching the double number of fish, earning double golds. Even in summer, no matter where you are, just open the phone will be able to enter the "Fishing Joy", the cool blue underwater world. As a fisherman, who Spread out nets clever at the right time, many kinds of lovely and rare fish be yours will be a foregone conclusion, more and more gold will keep rolling to you!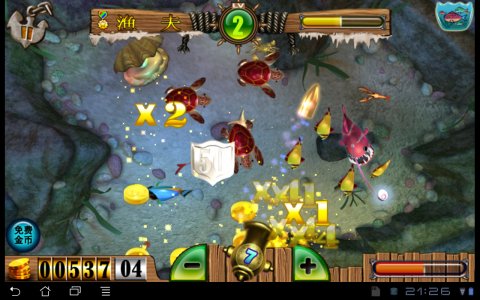 Fishing Joy HD for Android v1.2 not only runs in the mainstream Android 2.2/2.3 system, we are still conducted a successful test run in the ASUS EeePad TF101 Android tablet PC, whichi is based on NVIDIA Tegra 2 Duo processor, Android 3.1 system, confirmed that it can perfectly compatible with 1280×800 HD resolution full-screen, reflecting the nice compatibility of the official version.